Congratulations to Coach Steven Mercado and the 2012-2013 Chaffey High School Academic Decathlon Team for taking seventh place at the California Academic Decathlon after taking first place in the San Bernardino County Academic Decathlon for the fourth time in the past five years.
In addition to the schedule listed above, I assist head coach Mr. Steven Mercado and Chaffey High School's Academic Decathlon Team as they prepared for the 2014 San Bernardino County competitions to be held in January and February. My principal areas of involvement are mathematics, science, speech, and interview.
This year's competition took place at Arroyo Valley High School in San Bernardino. The speech, interview, and essay portions of the competition occurred on Saturday, January 26, 2013 while the objective portions including the Super Quiz relay followed on Saturday, February 2. Individual, event, and team winners were announced at the county banquet held at the National Orange Show event center in San Bernardino on February 7.
In the 2013 San Bernardino County Academic Decathlon, Chaffey earned a first place finish for the fourth time in five years. Chaffey has finished in the top two each of the past nine years. Mr. Mercado published this summary of the 2013 County competition results.
This year, Chaffey joined Redlands East Valley High School, Rancho Cucamonga High School, Redlands High School, and Arroyo Valley High School (who finished second through fifth, respectively, in our county) at the California State Academic Decathlon Competition held on March 15-17 in Sacramento. At the conclusion of the competition, Chaffey not only finished seventh in the state (the highest finish ever by a San Bernardino County team), but was also recognized as the most improved team in the competition. Read the Inland Valley Daily Bulletin article. This was the first year that San Bernardino county has sent five schools to the state championship.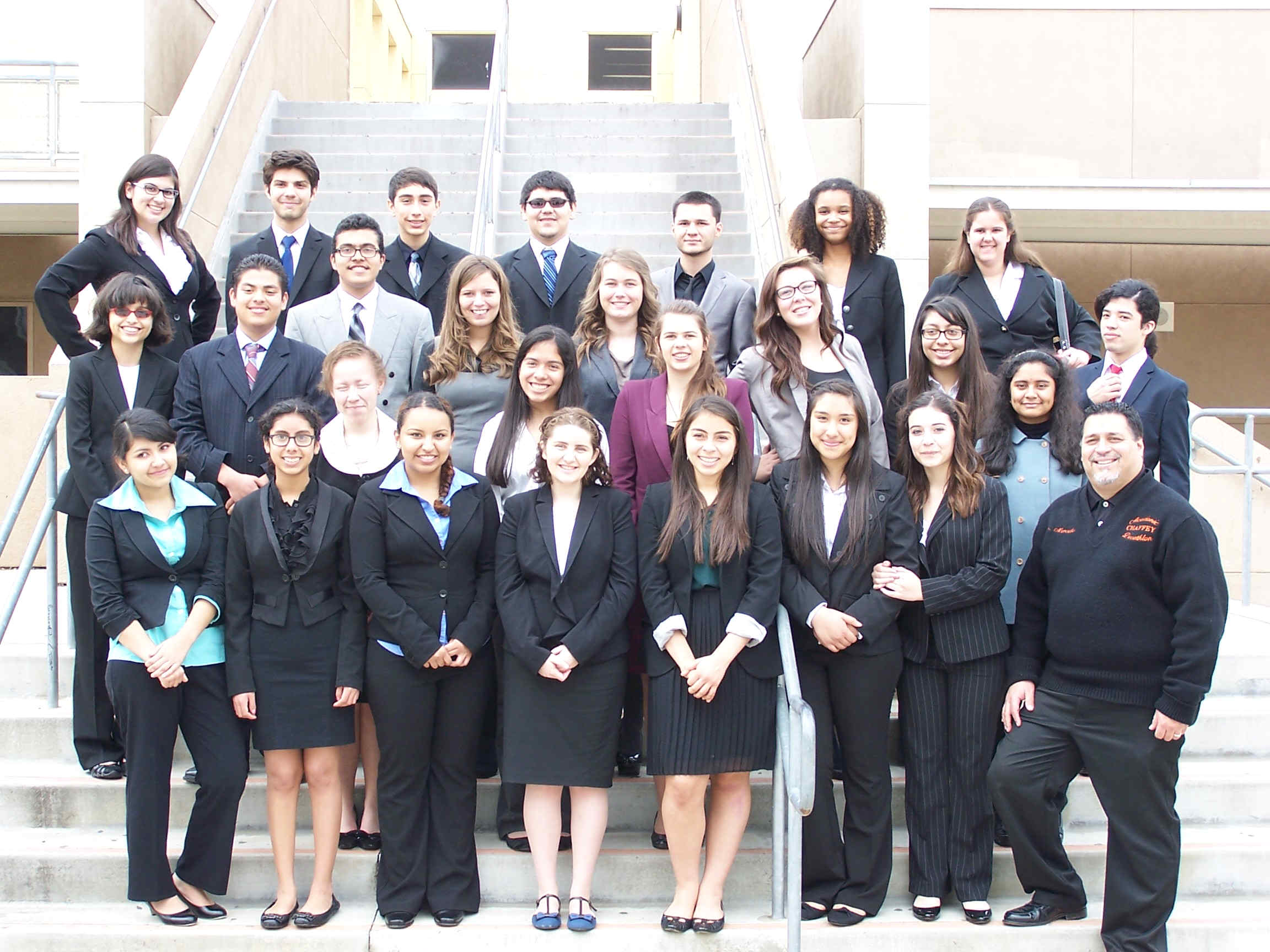 The picture above was taken on January 26, 2013 after the speech, interview and essay competitions at Arroyo Vista High School in San Bernardino. Click on the image for a larger view.